Stay up-to-date on FEATSAZ Educational Mixers, Event regulations, and more. Subscribe to our e-newsletter.
September 2022
Topic:  New Outdoor Venue Tour and Social Mixer
Description:  Join us for a tour of The Tuxon's brand new outdoor event space! This is a great opportunity to network with event planners, festival directors, FEATSAZ members, and other industry professionals.
Date: Wednesday, September 28, 2022
Time: 5:30 pm – 7 pm
Location: The Tuxon
October 2022-Coming Soon!
Topic:  TBA
Date: Wednesday, October 26, 2022
Time: 5:30 pm – 7 pm
Location: TBA
November 2022-Coming Soon!
Topic:  Annual Meeting
Date: Wednesday, November 16, 2022
Time: 5:30 pm – 7 pm
Location: TBA
FEATSAZ has many relevant panels in the planning stages. Stay tuned for updates on Educational mixers focused on:
*Social Media for your Event
*Growing Your Festival
*Recruiting Volunteers and Board Members
*AZ Special Event Liquor Laws
*Gaming at your Events: What You Need to Know
*Event Safety 101
*Security for Your Event
If you're interested in being a Mixer host or sponsor, reach out to mixers@tucsonfestivals.org. Have expertise the Festival & Events community needs to know? Send us your information at mixers@tucsonfestivals.org.
~~~~~~~~~~~~~~~~~~~~~~~~~~~~~~~~~~~~~~~~~~~~
FEATSAZ News: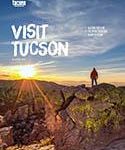 The Metro Tucson Tourism Master Plan showcases how festivals and events collectively impact tourism in Tucson and Southern Arizona.  Take a moment to download the plan at the link above and review the Culture section, beginning on page 48, which includes Events & Festivals.
We are way proud of Tucson's prestigious designation as a 2017 WORLD FESTIVALS AND EVENT CITY,  bestowed by the International Festivals and Events Association (IFEA)!
We are grateful to IFEA for this significant recognition for Tucson and also for choosing Tucson for the three years (2017, 2016, 2015) as the location of the international IFEA Annual Conference and Retreat.
FEATSAZ also thanks Visit Tucson, the City of Tucson, Pima County, those who contributed to the development of the successful entry to IFEA, and to the many Tucson area festival industry professionals, suppliers, vendors, and volunteers for creating the diverse and wonderful festivals and special events that make Tucson special.
Here's Tucson's video submission:

Here's the accompanying written entry (pdf):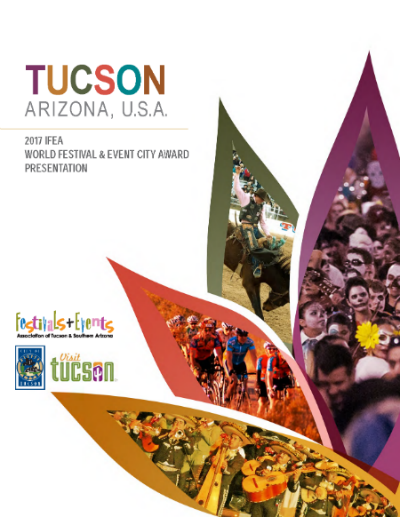 ---
Benefits of FEATSAZ Membership
FEATsAZ & IFEA 2017 Annual Conference discounted registration fee
Promotional Opportunities for Products and Services
Access to the Membership Directory
Member Rates to Seminars, Conferences, and Socials
Advocacy, Legislative Monitoring
Networking Opportunities targeted to this industry
Peer to Peer Q & A
Social Media Promotion
Membership Logo to add to your email signature
Membership Dues

FEATSAZ is a membership association.  Please visit our Membership page for more information: Become a FEATSAZ Member today!
……………………………………………………………..