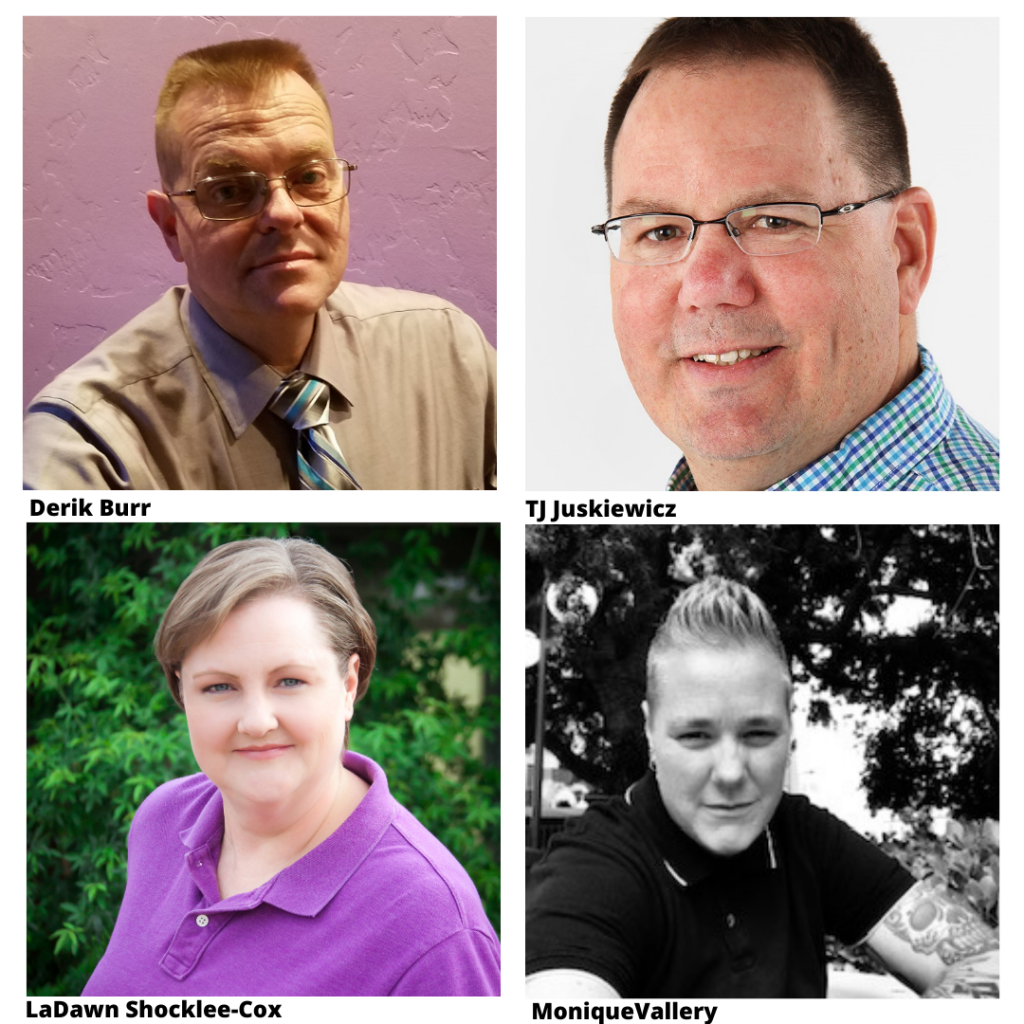 2021 FEATSAZ BOARD OF DIRECTORS CANDIDATE PROFILES.
Derik Burr, VIP Taxi
Derik Burr is a master team builder and currently serves as the Regional Director of Operations for VIP Taxi and its affiliates in Southern Arizona. He has spent his life serving others and helping them to achieve their goals; this vision helps his team to extend their thinking enabling VIP Taxi to become the best taxi service in Southern Arizona and the go-to service for corporate, travel & tourism, and Tucson area residents. Previously as VIP Taxi's Regional Sales Manager he led the business development and marketing, when rideshare arrived and drove most taxi companies out of business he never wavered from his ideal, "if you help others achieve their goals, then you cannot help but be successful". Derik holds a BA from Saint Leo University and was decorated numerous times during his career in the US Navy, proudly wearing five Navy and Marine Corps Achievement Medals, two National Defense Service Medals, the Global War on Terrorism Medal, and The Kuwait Liberation Medals from both Kuwait and Saudi Arabia.
TJ Juskiewicz, Perimeter Bicycling Association / El Tour de Tucson
TJ Juskiewicz is the Executive Director of Perimeter Bicycling Association and El Tour de Tucson. Juskiewicz has over 30 years of event experience serving as director of some of the country's top cycling events including RAGBRAI and Bike Florida. He also served several terms as the National President of the Bicycle Tour Network. Prior experience includes serving as director of Florida's Sunshine State Games (the state's Olympic-style multi-sport festival), serving in the marketing department of the University of Florida athletic department and at the Olympic Games in Atlanta. He is a proud graduate of the University of Florida.
LaDawn Shocklee-Cox, Ribbons & Bows Gifts
LaDawn Shocklee-Cox is the founder and owner of Ribbons & Bows Gifts. Her experience spans decades, starting as a teenager designing gifts for friends. Now, LaDawn is a certified gift designer through the Gift Basket Association and recently became a Certified Tourism Ambassador (CTA). She believes in always learning not only to better oneself, but to offer more value to clients. Her focus is on helping clients to nurture and retain relationships with their clients, employees, and associates through gifting. When not designing, LaDawn is a part-time graduate student and an empty nester, a status which she enjoys with her husband.
Monique Vallery, CTA, Fourth Avenue Merchants Association
Monique Vallery (CTA) is the Creative Director for the Historic Fourth Avenue Merchants Association (FAMA). She has spent the last 17 years working in corporate and nonprofit event planning. Each year she produces over 20 events including the Historic Fourth Avenue Street Fairs. Monique also serves as VP of the Board of Directors of Homicide Survivors since 2016. She became involved with Homicide Survivors after the death of her sister-in-law Sheyla. She also speaks on behalf of MADD (Mothers Against Drunk Driving) monthly. Her commitment to Homicide Survivors and to MADD is pay forward the kindness and support that she and her family have received from Homicide Survivors and MADD after their loss. She spends her free time with her wife Maritza and their two amazing sons.
Voting members, check your email on November 18, 2020 for your ballot. There are two open seats on the Board of Directors.  Terms are two years. Voting ends at midnight Arizona time, December 2, 2020.  The 2021 FEATSAZ Board of Directors will be announced December 9, 2020.
Upcoming Events:
FEATSAZ  3rd Wednesday Mixer
Stay Tuned for details on our next educational mixer!
~~~~~~~~~~~~~~~~~~~~~~~~~~~~~~~~~~~~~~~~~~~~~~~~~~~~~~~~~~~
FEATSAZ News: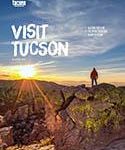 At our November Annual Meeting-Mixer, we heard about the Metro Tucson Tourism Master Plan and how festivals and events collectively impact tourism in Tucson and Southern Arizona and are featured in the plan as a strategic area of focus. Our thanks to Vanessa Bechtol from Visit Tucson for clearly describing this 10-year initiative and its potential for collaborative positive results and also to Tucson Marriott University Park in Main Gate Square for hosting us. Take a moment to download the plan at the link above and review the Culture section, beginning on page 48, which includes Events & Festivals.
We thank the members and guests who attended our October Haunted Hayrides Fall Mixer, brought to you by Oro Valley Parks & Recreation, Wednesday, Oct. 16, 2019, 

at

Steam Pump Ranch.

We are way proud of Tucson's prestigious designation as a 2017 WORLD FESTIVALS AND EVENT CITY,  bestowed by the International Festivals and Events Association (IFEA)!
We are grateful to IFEA for this significant recognition for Tucson and also for choosing Tucson for the three years (2017, 2016, 2015) as the location of the international IFEA Annual Conference and Retreat.
FEATSAZ also thanks Visit Tucson, the City of Tucson, Pima County, those who contributed to the development of the successful entry to IFEA, and to the many Tucson area festival industry professionals, suppliers, vendors, and volunteers for creating the diverse and wonderful festivals and special events that make Tucson special.
Here's Tucson's video submission:

Here's the accompanying written entry (pdf):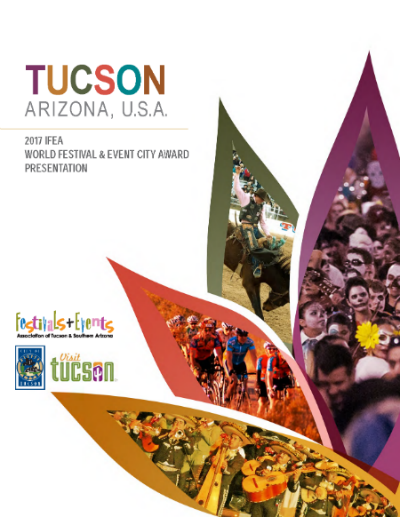 ---
Benefits of FEATSAZ Membership
FEATsAZ & IFEA 2017 Annual Conference discounted registration fee
Promotional Opportunities for Products and Services
Access to the Membership Directory
Member Rates to Seminars, Conferences, and Socials
Advocacy, Legislative Monitoring
Networking Opportunities targeted to this industry
Peer to Peer Q & A
Social Media Promotion
Membership Logo to add to your email signature
Membership Dues

FEATSAZ is a membership association.  Please visit our Membership page for more information: Become a FEATSAZ Member today!