Events in a New World—a Visit Tucson Perspective
June 16, 2021
5:30 pm – 7 pm
Please join us for our first in-person mixer of 2021!
It's time for a reunion and we hope to see you at this special occasion.
We'll start the evening with a social and light appetizers, followed by an expert panel discussion with Visit Tucson.
We all know that navigating events in this new world is a dynamic experience. This mixer will feature a Visit Tucson panel who will bring a tourism perspective to marketing and supporting events in Tucson and Southern Arizona. Our speakers will share trends, successes and challenges, along with some handy resources and insider tips along the way. Bring your questions!
—-
Panel speakers:
Pamela Traficanti, National Sales Manager, Visit Tucson
Nick Pazzi, Sports Sales Manager, Visit Tucson
—-
Health Precautions: Masks are not mandatory at this event, especially if you are vaccinated. Please note: we are taking precautions for your safety with hand sanitizer available, and providing a well-ventilated ballroom space for this function.
—-
Parking is free at the Tyndall Garage after 5pm with a validation voucher, which can be picked up upon check-in at the event. No charge for you and please limit the guests to one.
—
Click here to register (Free for members; $10 for non-members).
*Special offer for past members—this one is on us! Choose the "Past Member" option when registering.
—-
Look forward to seeing you!
~~~~~~~~~~~~~~~~~~~~~~~~~~~~~~~~~~~~~~~~~~~~~~~~~~~~~~~~~~~
Save the Date! July Mixer
Wednesday, July 21, 2021
at the Sheraton Tucson Hotel & Suites
for a panel discussion on Sponsorships. Learn first hand from area Sponsors on what has changed and what has stayed the same since COVID19.
Stay tuned for registration details.
FEATSAZ News: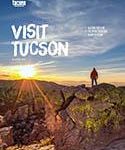 At our November Annual Meeting-Mixer, we heard about the Metro Tucson Tourism Master Plan and how festivals and events collectively impact tourism in Tucson and Southern Arizona and are featured in the plan as a strategic area of focus. Our thanks to Vanessa Bechtol from Visit Tucson for clearly describing this 10-year initiative and its potential for collaborative positive results and also to Tucson Marriott University Park in Main Gate Square for hosting us. Take a moment to download the plan at the link above and review the Culture section, beginning on page 48, which includes Events & Festivals.
We thank the members and guests who attended our October Haunted Hayrides Fall Mixer, brought to you by Oro Valley Parks & Recreation, Wednesday, Oct. 16, 2019, 

at

Steam Pump Ranch.

We are way proud of Tucson's prestigious designation as a 2017 WORLD FESTIVALS AND EVENT CITY,  bestowed by the International Festivals and Events Association (IFEA)!
We are grateful to IFEA for this significant recognition for Tucson and also for choosing Tucson for the three years (2017, 2016, 2015) as the location of the international IFEA Annual Conference and Retreat.
FEATSAZ also thanks Visit Tucson, the City of Tucson, Pima County, those who contributed to the development of the successful entry to IFEA, and to the many Tucson area festival industry professionals, suppliers, vendors, and volunteers for creating the diverse and wonderful festivals and special events that make Tucson special.
Here's Tucson's video submission:

Here's the accompanying written entry (pdf):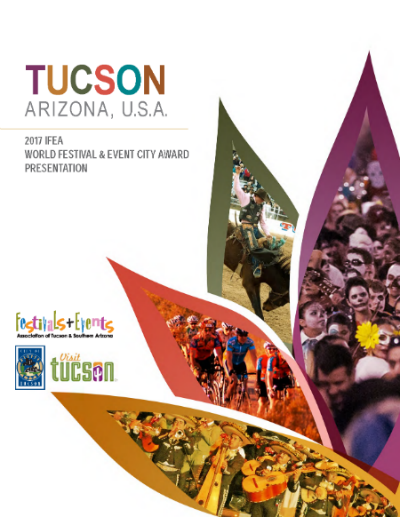 ---
Benefits of FEATSAZ Membership
FEATsAZ & IFEA 2017 Annual Conference discounted registration fee
Promotional Opportunities for Products and Services
Access to the Membership Directory
Member Rates to Seminars, Conferences, and Socials
Advocacy, Legislative Monitoring
Networking Opportunities targeted to this industry
Peer to Peer Q & A
Social Media Promotion
Membership Logo to add to your email signature
Membership Dues

FEATSAZ is a membership association.  Please visit our Membership page for more information: Become a FEATSAZ Member today!